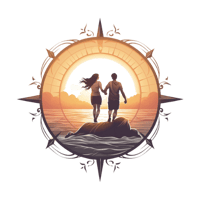 Get in touch
Got a question or a desire to tailor your next couple's retreat? Connect with us on the Travelsome Twosome Contact page. Reach out to start planning the adventure that you and your partner will reminisce about for years to come.
Decades of Experience
Our collective experience spans decades, with a deep-rooted passion for uncovering the world's hidden gems and presenting them to you through a lens of intimacy and adventure. Our travel experts are seasoned globetrotters who specialize in curating experiences that are as unique as your love story.
24/7 Support
From the moment you start planning to the final night of your getaway, our dedicated support team is available around the clock. We ensure that you have a constant companion in us, ready to assist with any question or need that arises, no matter the time zone or longitude.
Competitive Pricing
Adventure shouldn't come with a hefty price tag. We negotiate fiercely and leverage our longstanding industry connections to offer you competitive pricing. Your dream holiday is within reach without compromising on the luxury and exclusivity your special moments deserve.
Flexible Cancellation Policies:
We've designed our cancellation policies to be as flexible and accommodating as possible. Should you need to postpone your escape due to unforeseen circumstances, we promise to work tirelessly to find the best solution, so you can look forward to your travels with peace of mind.